Call for Entries
60th Annual Members Spring Show
April 28 – May 10, 2019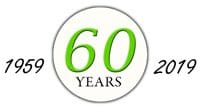 This is a non-juried members show that runs from Sunday, April 28 through Friday, May 10. Each artist may enter up to 2 works of art consisting of a Main Entry and a Small Work (16″ or less on the longest framed side). All work exhibited must be original, the sole work of the artist and cannot have been shown at any previous Doylestown Art League Show. Not for Sale (NFS) is allowed. There will be cash awards for Oils, Watercolor and Drawing, Pastels and Mixed Media as well as a People's Choice Award.
Online Registration
March 10, 2019 to April 21, 2019
To enter the show you must register online. To register, your membership must be active and you must be logged in to this website. When you drop off your artwork, we provide labels for proper identification of your artwork. This procedure allows us to prepare the programs and other support documentation prior to the show.
Artwork Delivery
Saturday, April 27, 2019
8:30 to 10:30 am
The Health & Wellness Center
847 Easton Road
Warrington, PA 18976
Map
Entry Fee:
Main Entry: $15.00
–or–
Main Entry plus one Small Work: $20.00
Opening Reception
Sunday, April 28, 2019
2:00 to 4:00 pm
Artwork Pick-up
Saturday, May 11, 2019
8:30 to 10:30 am
Lisa Tremper Hanover
In her 35 years as a museum professional, Lisa Tremper Hanover has transformed museums physically, programmatically, and operationally. Her broader role as a senior leader in the cultural field has had a positive impact on art and history museums, humanities organizations, and other non-profit entities.
Jim Lukens
Jim Lukens is a Bucks County impressionist who received his training from the Pennsylvania Academy of the Fine Arts and Barnstone Studios. His paintings have a peaceful softness to them. In 2017, Jim opened the Main Street Gallery in Quakertown where patrons can view his selected works and those of his students.
Entry Criteria & Terms
Membership must be current; dues may be paid when registering online.
Artwork must be properly wired and framed and ready for hanging.
Must be labeled with name and address. We will provide a Show Label.
Main Entry framed size must be under 36", on longest side, for hanging work. Under 200lbs. and 6′ limit for sculpture.
While every care will be taken to ensure the safety of the submitted works of art, the Doylestown Art League and the exhibition venues will not be responsible for any loss of or damage to art work. It is recommended that artists provide their own insurance coverage for their artwork for the duration of the show.
It is the artist's responsibility to check the printed program for accuracy.
Prizes will be awarded only if there is a sufficient number of entries in a category.
Images of submitted work may be used for publicity purposes.
There will be a 20% commission on all sales.
If entries do meet the above criteria or entrants do not agree to the above terms, entry will not be accepted.
Payment Options
You may pay for your entry online with a credit card or when dropping off your work with a check or cash. Online credit cards transactions are completed using PayPal. If you do not have a PayPal account, you can still use a credit card — just select "Pay with Debit or Credit Card" from the bottom of the "Pay with PayPal" screen.