Painting Nocturnes
05nov2:00 pm4:30 pmPainting NocturnesA talk and demonstration by Joe Gyurcsak at Phillips' Mill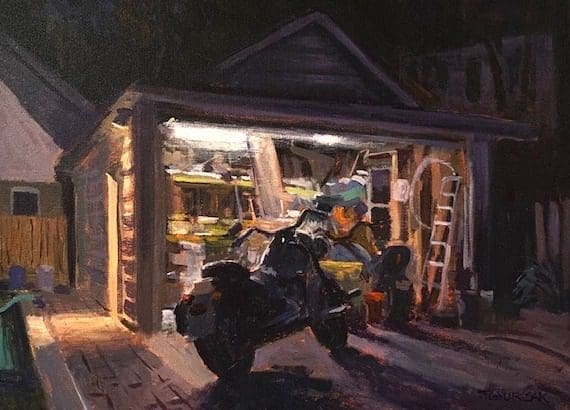 Details

The Doylestown Art League and The Phillips' Mill Community Association are pleased to co-sponsor a talk and demonstration by renowned artist Joe Gyurcsak on a new direction in his artistic career. He will be talking about the challenging task of capturing the atmosphere of a nocturnal scene with its light and dark contrasts, and how to interpret various color lighting situations. Design, value, color temperature and location set up will be key points of his discussion and demonstration. Talking as he paints, you will see the tips and techniques he describes and demonstrates result in a finished painting. This will be offered for sale at the end of the demonstration, a portion of the sale of this painting will be donated to the The Phillips' Mill Community Association and the Doylestown Art League.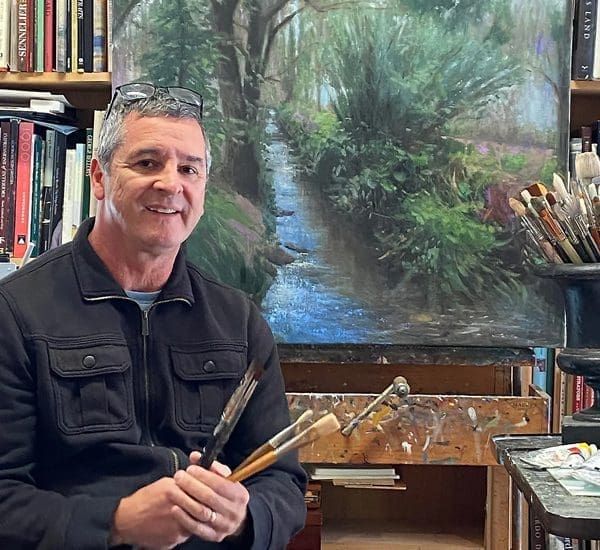 Mr. Gyurcsak paints a broad range of subject matter including interiors, still life, figure and landscape painting. He has a keen sense for capturing the essence of his subject matter with a bold and candid approach. He exhibits in galleries across the country his award winning paintings continue to pique the interest of collectors nationwide.
"My paintings express a sense of light, atmosphere and mood; they transcend the techniques that were employed to create them and breathe the very light and atmosphere they were painted in. I like to capture the fleeting moments of life; the sublime manifestations of light and color, their aesthetic influences on the subject."
Joe is a Signature Member of numerous organizations including Oil Painters of America. Other memberships include the Salmagundi Club in New York and the American Society of Portrait Artists. Joe is the Resident Artist / Brand Manager for Blick / Utrecht Art Supplies. He is author of painting articles, instructor, and juror and art materials expert. He travels extensively conducting lectures, painting demonstrations and workshops at major art institutions throughout the United States.
You may register for this event on the Phillips' Mill website: phillipsmill.org/event/nocturnal-painting-demo
Joe Gyurcsak's website: josephgyurcsak.com
An article on Joe about Nocturnes from the Oil Painters of America website: oilpaintersofamerica.com
Date & Time:
Saturday, November 5, 2022
2:00pm - 4:30pm
Cost:
Doylestown Art League Member: $25
Phillips' Mill Community Association Member: $25
Non-members: $35
register
Location: Phillips' Mill
2619 River Rd
New Hope, PA 18938
map
Organizers: Doylestown Art League & The Phillips' Mill Community Association